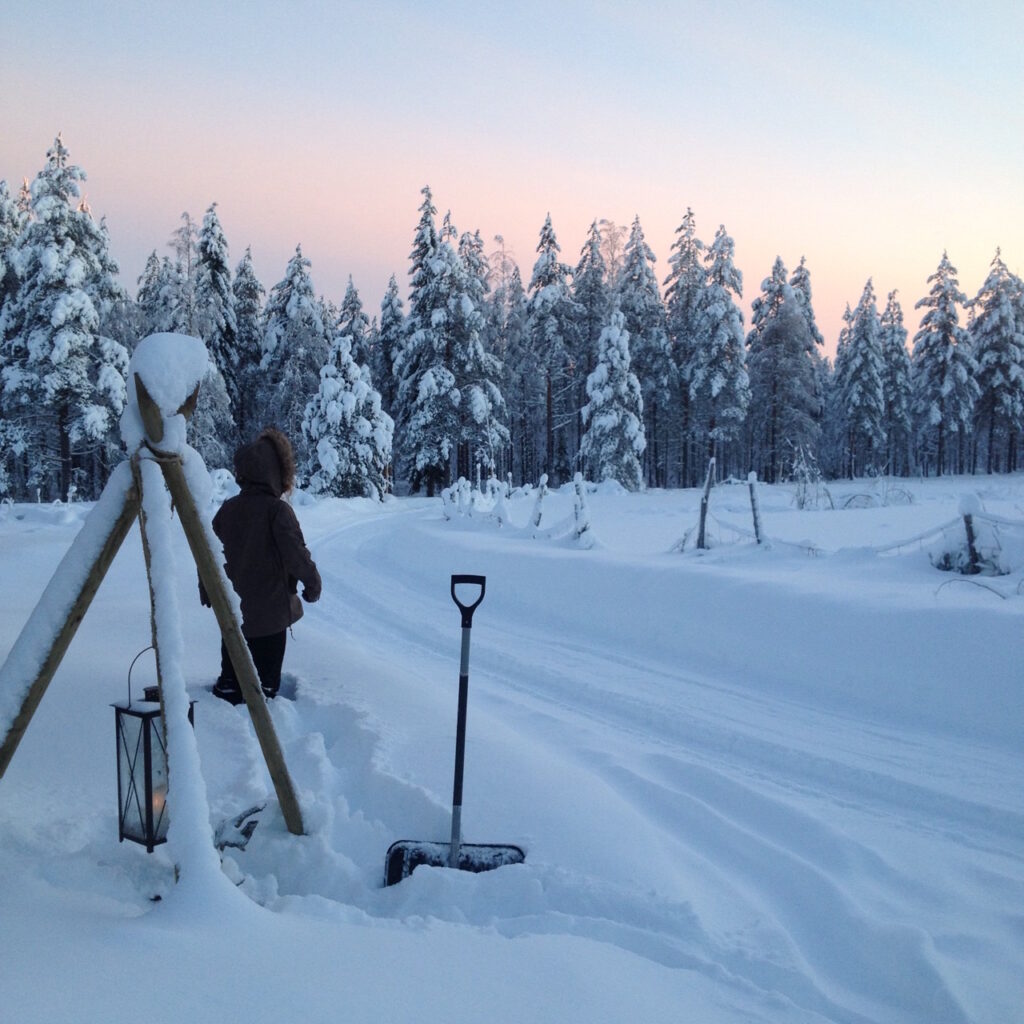 Arctic Wolfland Sanctuary – has been founded in 2017
by the owners Vállju and Kauni Susisydän. The owners once lived a worldly life in big cities – now the raise their family and work with their arctic wolfdogs and farm animals on their off-the-grid farm located in the middle of the arctic woods of Lapland, becoming more and more self-sufficient year by year. The family life is simple and follows GODs will in Jesus Christ.
Arctic Wolfland Sanctuary is dedicated to raise awareness and education about Wolfdogs and wolves.
Founded in 2017/open to the public to visit our Wolfdogs since 2018 we give the chance to learn about Wolf/Wolfdog behavior and animal ownership/handling in general in the sanctuary's versatile educational programs.
God created all animals for a purpose and this purpose is for a natural balance and self regulation in nature – Humans do not have to and should not intervene, as the animals regulate the natural balance of animals and plants themselves. We support the stop of the wolf killing in Lapland for restoring biodiversity.
The Green Farm – self-sustainable, responsible
Arctic Wolfland Sanctuary is a nature-friendly, responsible, real family business – simply already due to the fact, that the farm is off-grid, powered by solar panels. In winter a small generator is used for basic necessary business related equipment (i.e. charging phones & laptops). No snowmobiles, ATVs or big machineries are used. No mass tourism takes place.
Arctic Wolfland Sanctuary has its own well, recycles the waste of animals and guests. Own food is generated and stored throughout the year. In Arctic Wolfland Sanctuary the circle of life takes place every day – almost no kitchen waste is produced. The house is heated with local wood only.
Since the family has been living here, changes inside the house have been made to restore to its original form, that everything is working without electricity.
Dog houses, stables and furniture is built from recycled old material or material out of the own forest.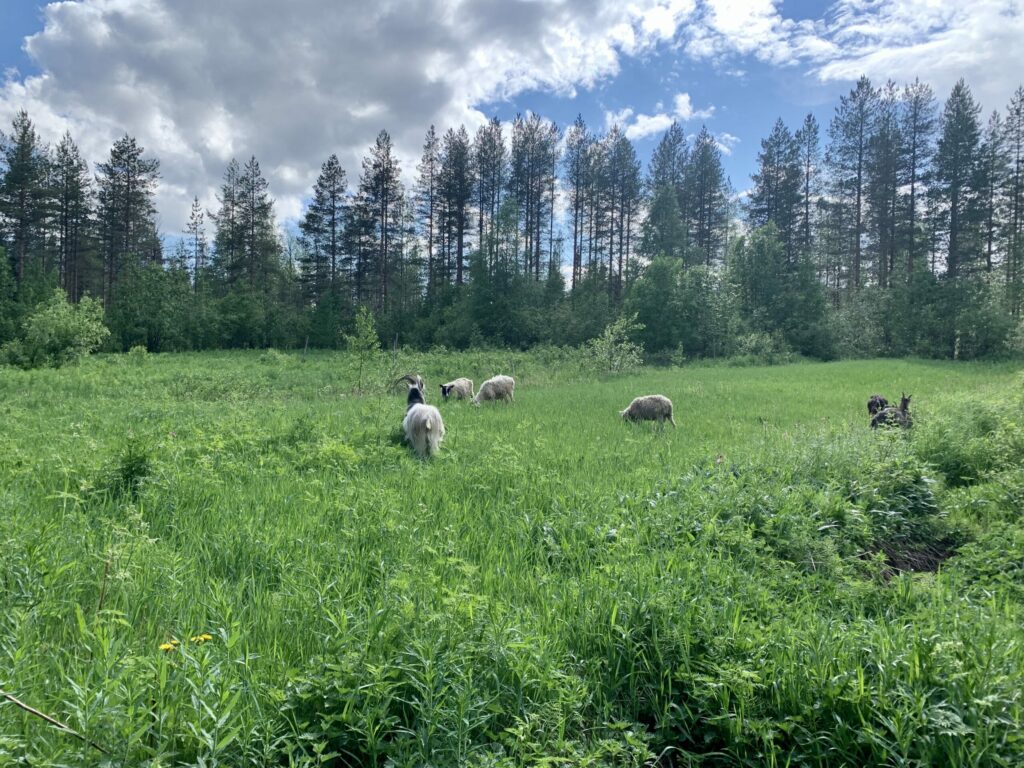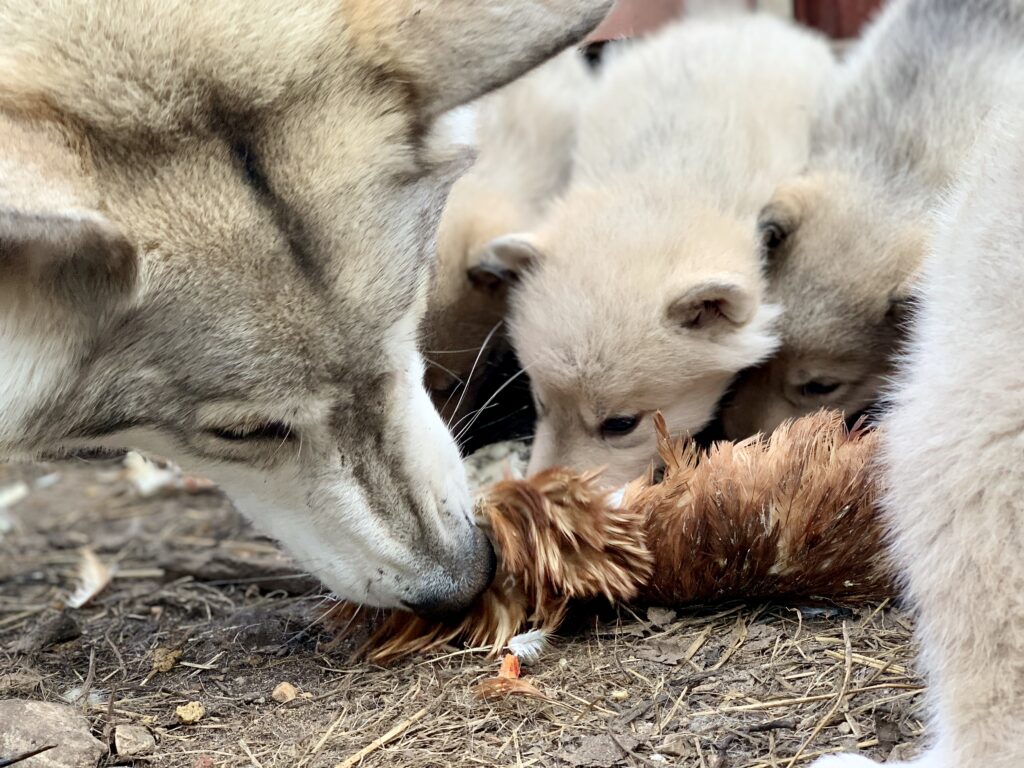 The dogs – are wolfdogs (except for one)
All are 100% legally brought into this world by GOD, also legally before the humans law. all the dogs are working dogs. In summer, spring and autumn the no.1 activity is hiking and (kick)biking. In winter all of them pull a sled.
The dogs diet consists of as much as possible natural food in form of real meat, bones and vegetables, grains and fruits.
The dogs live in exceptional large enclosures with lots of space to roam, run and play. Big open spaces are a number one priority at Arctic Wolfland Sanctuary for all animals living here, not only from an animal welfare stand of view, but also to allow the animals to behave as naturally as possible.
Arctic Wolfland Sanctuary has adopted wolfdogs, bought puppies and has own puppies. All dogs have their forever home at the Sanctuary.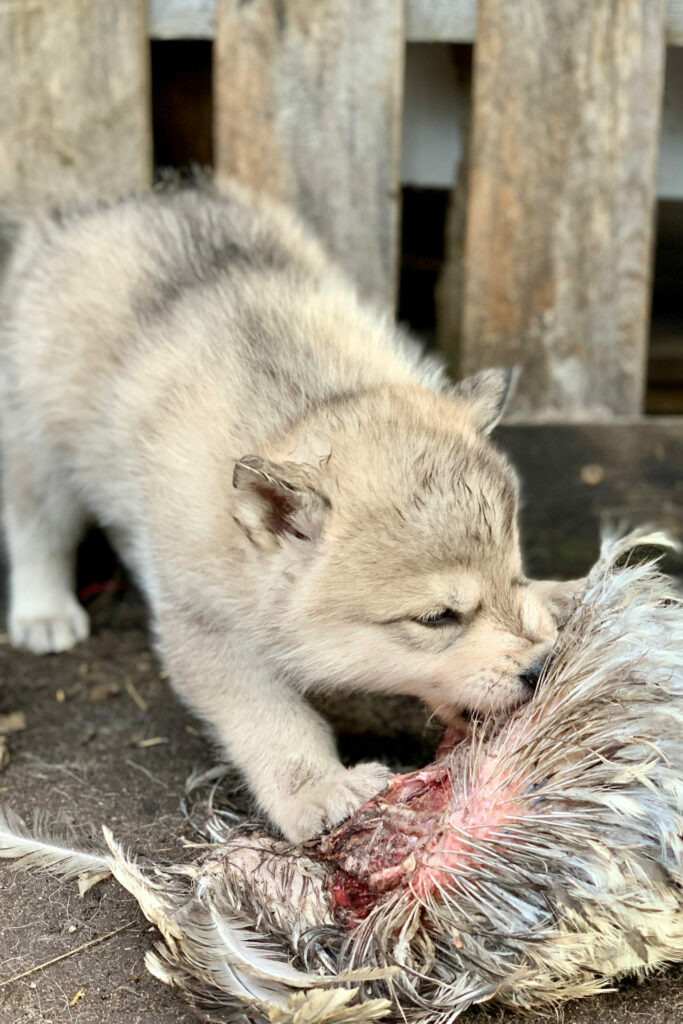 Arctic Wolfland Sanctuary © 2017-2023